Looking for a Taxi Service in Cradley Heath?
Get the Cheapest Cradley Heath Taxi Service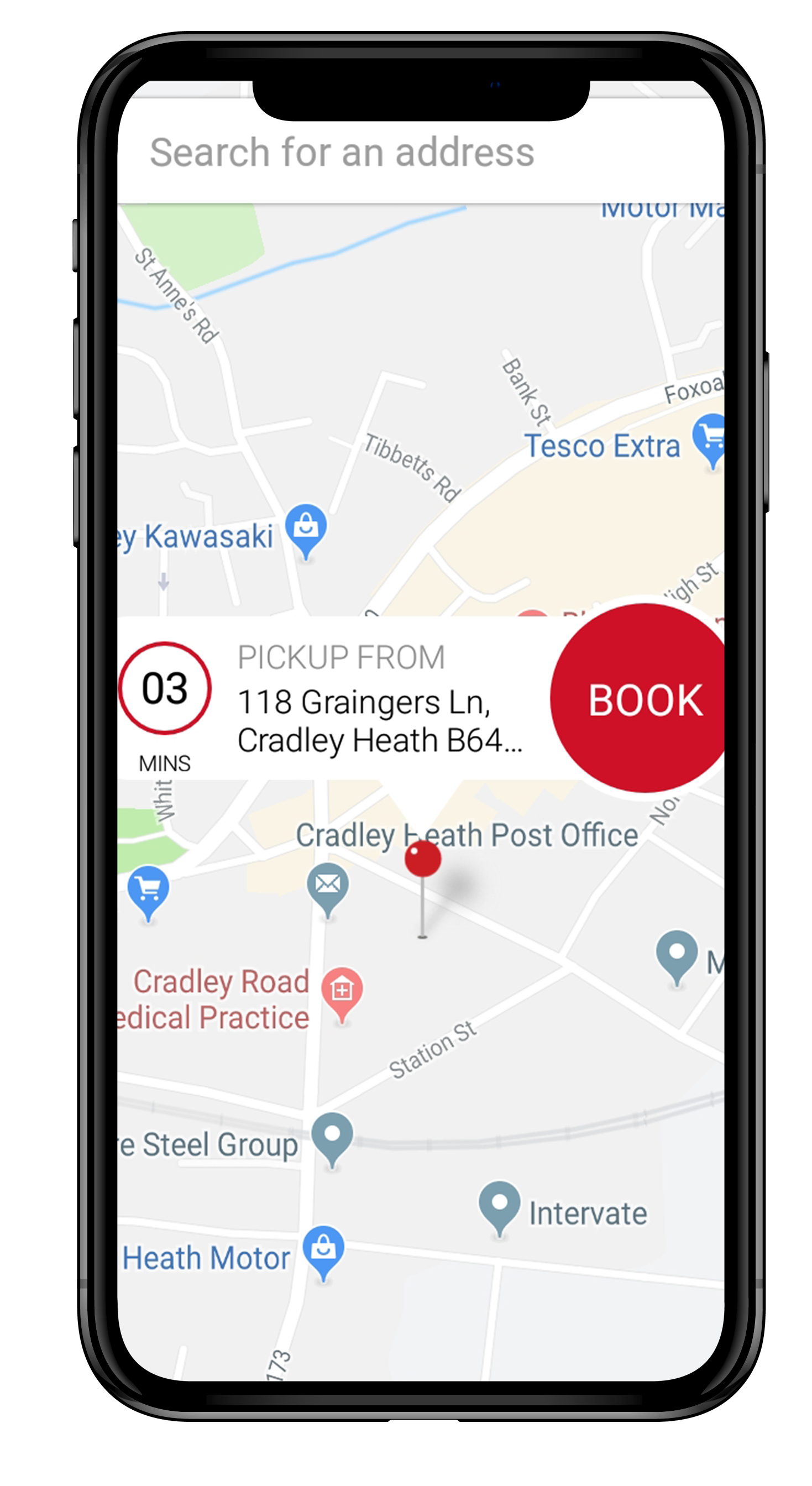 Need a ride in Cradley Heath?
Are you looking for a Cradley Heath Taxi for your travel? Then you don't need to look anywhere else, as Black Country Cars is the number one taxi booking service online. We cover some of the major locations in the city, making us an all-rounder taxi company.
Our Cradley taxi service extends a simple and convenient facility all over the area. Black Country Cars offers a fleet of comfortable vehicles, which are available at low and affordable rates.
Streamlined Booking Process
What Our Cradley Heath Taxi Company Offers  
Convenient Booking Process
At Black Country Cars, we have made the booking process extremely simple. You can book a taxi in Cradley Heath using your mobile phone, laptop, or any other electronic device. In order to confirm your booking, you would have to provide us with the date, the pick-up location, the destination of travel, along with the number of passengers travelling with you. Once the booking is confirmed, our drivers will arrive at your location at the specified time and location.
The map opposite shows the areas in which we serve around the Black Country
Black Country Cars is affiliated with the following Taxi companies:
Straightforward Payment Facility
Our Black Country taxis in Cradley Heath maximise convenience. You do not have to go through a hassle to complete the payment process. Instead, you can simply pay the driver once the destination is reached. Additionally, we do present you with an estimated figure of the fare when the booking is made. 
Economical Pricing
Black Country Cars provides affordable price plans. Despite our low rates, we take every measure to ensure that you enjoy the highest quality of our Cradley Heath transportation service. For us, customer satisfaction is of the utmost priority, therefore, our taxi services are designed to give you a luxury experience at a reasonable charge. 
24/7 Availability
Being one of the most popular taxi service providers in Cradley Heath, we have made our services available at all hours. Whether you have a late flight, or you need a ride to an early breakfast meeting, you can count on Black Country Cars to get you to your desired location on time.
No Wait Time
Our services prioritise the client's comfort over everything else. This is why our teams are extremely punctual. Once you specify the pickup time, the driver would arrive at the location at that moment, so you would not have to waste your time waiting.
Black Country Cars | We Are Committed To Providing A Comfortable Taxi Ride
Our primary goal is to present our clients with the best taxi ride experience. To make this happen, our teams make unlimited efforts to ensure that you are happy with the service. If you have any query or concern regarding the taxi service in Cradley Heath, feel free to chat with our customer service representatives. Our agents can listen to your problems and provide you with a quick solution!
So, make a booking online or give us a call to hire a taxi firm in Cradley Heath.